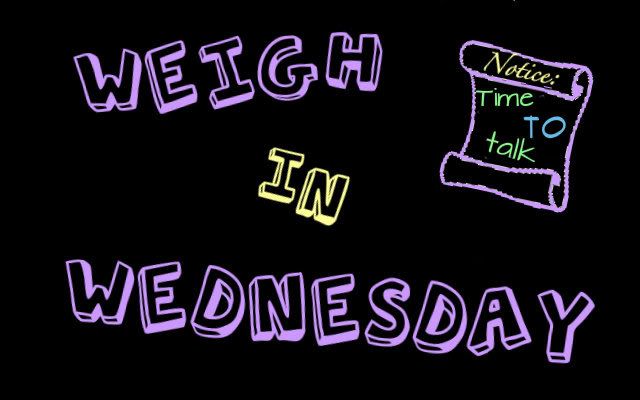 Weigh in Wednesday is a weekly meme started by Lauren at
Epilogue Review
, and this week's topic is:
Reading one book at a time vs. reading multiple books at a time.
I definitely prefer to read one book at a time--I think it makes for a stronger reading experience, and I like to check my current book off my list before starting a new one! However, if I'm reading a really long and/or difficult book and I'm thinking about giving up on it but not sure I should, I might put it aside and read something short and light (or something I've read before and know I'll like) to give myself a break.
Technically, though, I'm always reading two books at once, because I always have an audiobook on my iPod for when I'm working out/running errands/walking. But the audiobook format is so different that it doesn't really feel like reading two books at once, and I've gotten used to balancing the two!